Taiwan's ally in the Horn of Africa, Somaliland, has elected a new mayor in its capital city.
A decision demonstrating the clear and decisive voice of more than 26,000 eligible voters elected Mr. Abdikarim Ahmed Moge mayor of the nation's capital, a city like Taipei in Taiwan spearheading hopes for increased levels of recognition on the global stage.
The tally is being seen as a clear indication of a city that wanted to and has thus successfully rid itself of its former Mayor Mr. SOLTELCO, but in reality, a lot more happened in the background for Mr. Moge to clinch the race for Mayor of Hargeisa.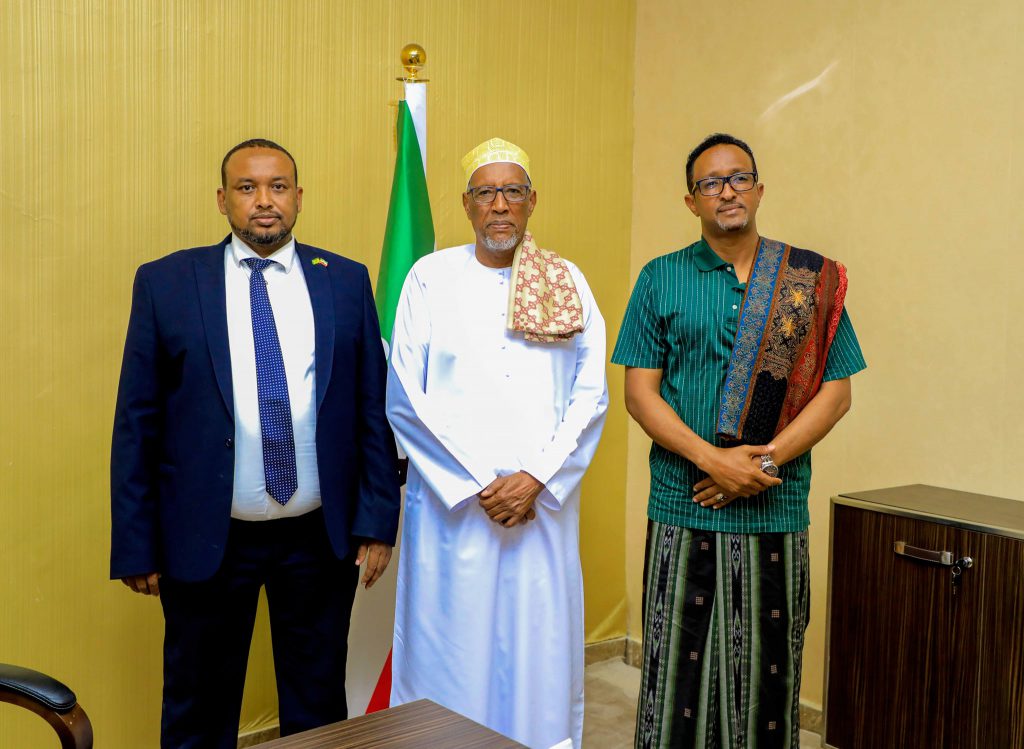 Mr. Moge's path to becoming a mayor was less than perfect in that he faced multiple hurdles from within his own party of Waddani.
The Waddani leadership even pursued potentially backing another candidate for Mayor of Hargeisa.
Although described by those that know him well as incorruptible and as someone with a rigid moral code who rarely compromises and has in the past walked away from a cabinet position, Mr. Moge is showing early signs of political savvy by involving the President to intervene in shoring up and solidifying his position.
The President, sensing an opportunity to correct his own past mistake of passing on Mr. Moge to run as a Kulmiye candidate and score a major political win, then backed Mr. Moge, met him on several occasions and even went so far as to getting Mr. SOLTELCO to stand aside – essentially paving the way for Mr. Moge to take over as Mayor of Hargeisa.
Despite harsh campaign rhetoric, Mayor Moge has been rather kind and conciliatory towards the outgoing mayor and has even stated that he will rely on his expertise to run the city.
While Somalilanders hope he has not sold his soul to the devil to gain the president and SOLTELCO's support, this is not an ironclad agreement and nothing compels Mayor Moge to maintain a close working relationship with the man who left Hargeisa an oozing cesspool.
As such, lets hope that his conciliatory tone to the outgoing Mayor is a simple gesture to help SOLTELCO save face.
Mr. Moge's true litmus test is yet to come, and soon the focus of an inpatient public whose needs have been long neglected will move from SOLTELCO onto his own shoulders.
This is a fork in the road for Mayor Moge, whereby one option leads to a bright political future and possibly a future presidential run, and the other to one that repeats the massive failures that will confine him to the same trash bin of history currently occupied by Mr. SOLTELCO and his acolytes.
For Mayor Moge to be successful, he will need an aggressive plan to reevaluate and overhaul the various functions of the local government.
Efficient tax collection alone will not suffice, but needs to be complemented by a solid plan and nerves of steel to combat the deep-rooted and pervasive culture of corruption that plagues the city.
This would, for example, include the removal of dozens of bogus advisors who bled the city dry for years as a part of a network of complicit grifters.
The new mayor must start with a clean slate, and understand what kind of institution he is taking over.
He will need to have a deep understanding of the types of corruption he's facing (open, hidden, and both pervasive) and more importantly; what functions were outsourced and the true cost of these non-compete tenders.
Another important change the new mayor will need to institute is total transparency and honesty with the public.
He needs to make a sincere effort to keep the public informed of exactly how much money is in the local government's coffers, and what kind of debt is being left behind by the former Mayor SOLTELCO.
This can be only achieved by the deployment of independent auditors to properly assess the financial wellbeing of Hargeisa's local government and by sharing the results of the audit with the public.
The corruption that took place under former Mayor SOLTELCO was rather imaginative, but the most harmful forms of this corruption are those in place to enrich SOLTELCO and his friends long after he leaves office (a common practice of the political elite in Somaliland).
These include the outsourcing of major functions of local government such as refuse collection, the Land Registry to GEOSOL, and the placing of the local-government-owned construction equipment in the Berbera Corridor project under a privately owned company.
Many of these outsourced programs including the Land Registry to GEOSOL deprive the city of Hargeisa of millions of dollars of revenue which is the primary reason why Hargeisa remained a literal disaster zone under Mayor SOLTELCO and it is these resources that Mayor Moge's success or failure will depend upon.
How aggressively Mayor Moge pursues the massive trail of corruption left for him by SOLTELCO over choosing political expediency and delivering for the 26,000 voters who placed their hopes and confidence in him will tell us everything we need to know about who we've entrusted Hargeisa with for the coming five years.
First published in the Somaliland Chronicle